---
The troubleshooting guide below is meant only to address issues with the GeoHelm UI.
For a full look at troubleshooting Tomcat, please see the Tomcat Troubleshooting Wiki
If using the Start, Stop, or Restart button produces an error.
Wait a moment and try again
Wait a bit longer and try a second time
If the error persists, examine the log file under /home/tomcat/version/logs/catalina.out
The file can be accessed via Other > File Manager
To kill all Tomcat process, start an SSH session and issue:
pkill -9 java
Some common causes of errors are:
Tomcat failed to stop
Deploying an unsupported jar
Deploying a version mis-matched jar
A second session was spawned, causing the port to be occupied.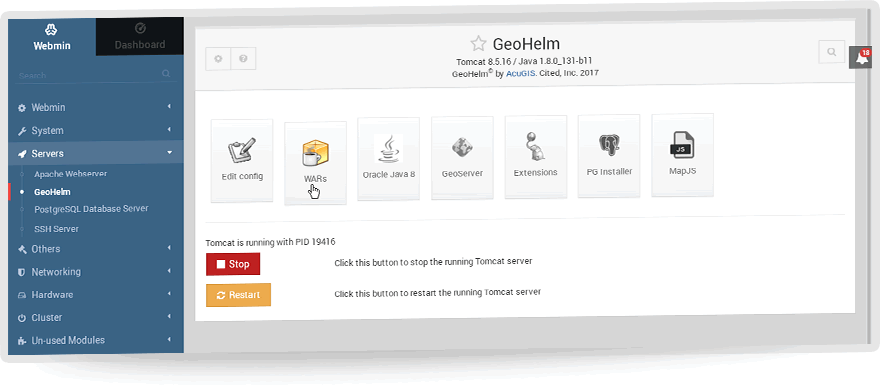 Next: Read the manual or jump to component pages below.
Important Be sure to also view the sections below:
Moving the GeoServer Data Directory
---