---
GeoHelm Tomcat Configuration Page
The GeoHelm Tomcat Configuration Page allows you to edit Tomcat configuration files.
These include:
context.xml
server.xml
tomcat-users.xml
web.xml
To Edit a File:
Select the desired file from the drop down and click the 'Edit Config File' button.
When you have made your changes, click the "Save and Close" button at bottom.
Note that most changes to these files will require a restart of Tomcat.
Tomcat Configuration Page: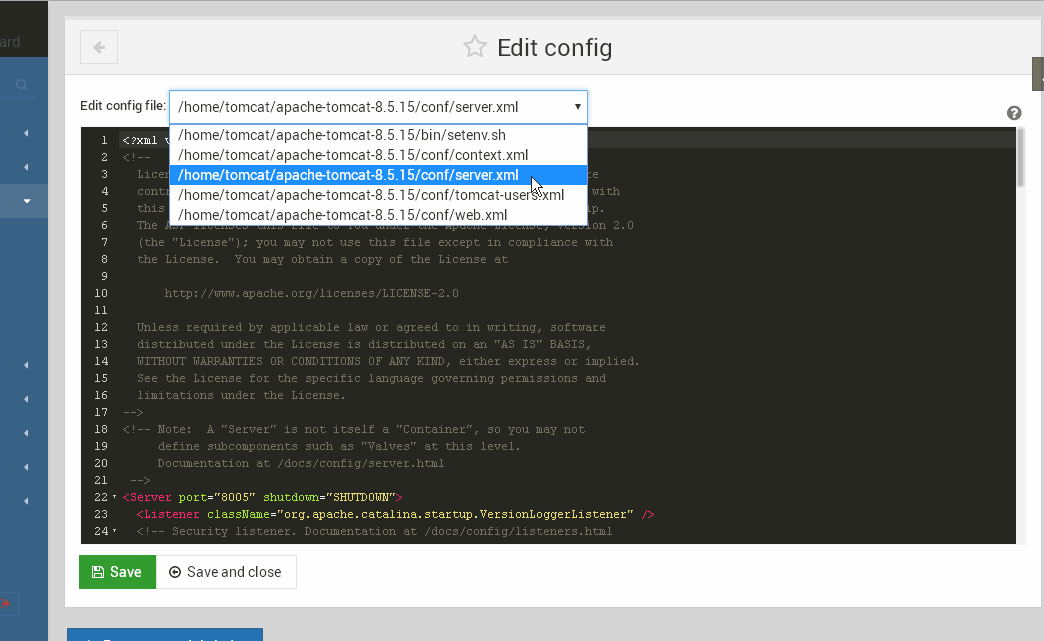 Full documentation is available at the Apache Tomcat Site
Next: Read the manual or jump to component pages below.
Important Be sure to also view the sections below:
Moving the GeoServer Data Directory
---