---
The Java tab on the GeoHelm home page is used to manage Oracle Java
During installation, the latest, stable Oracle SDK/JRE will be installed.
When a newer version/update becomes available, it will appear in the drop-down section.
At this time, you can decide to update the JDK.
To update, simply select the JDK from the drop-down and be sure to select "Set as system default Java" as shown below.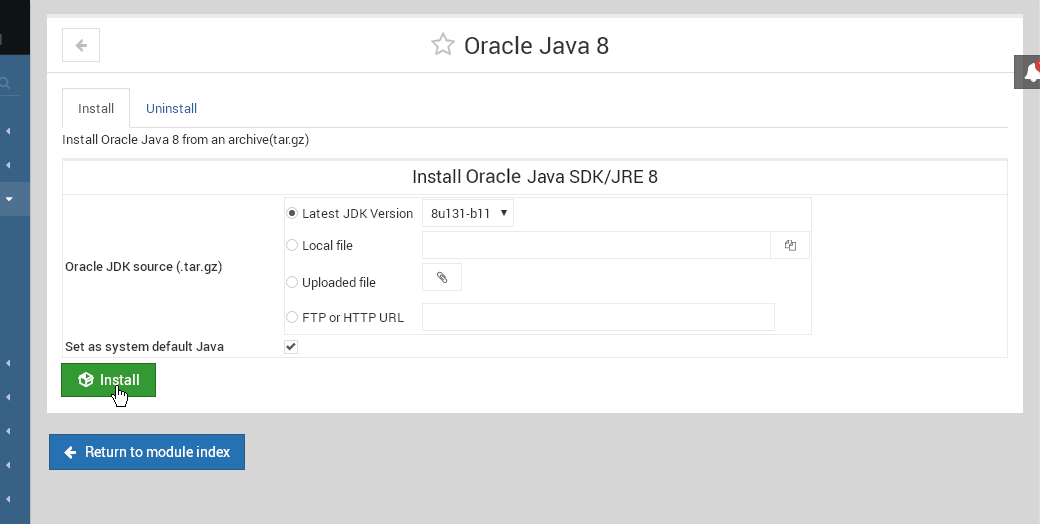 Next: Read the manual or jump to component pages below.
Important Be sure to also view the sections below:
Moving the GeoServer Data Directory
---